Technology
Artificial Intelligence, Real Ignorance, and Our New Idolatry
By

Jared Bridges - Editor-in-Chief of The Washington Stand
Almost a decade ago, on a whim, I answered an unknown call to my cell phone. It was some sort of survey, and I for once decided to play along to see where it was going. There was something peculiar about the way the voice on the other end spoke that raised my suspicions, so I asked, "Are you a robot?" The voice chuckled and replied, "Am I that bad? I hope my boss isn't listening to this call." He then proceeded with the survey. Still not completely convinced, I interjected, "Sorry, but before I go on, I just need you to answer one question for me: What color is the sky?" The voice then quickly said, "Hmmm. I'll have to research that and someone will get back to you."
Hits: 1284
Threats On Digital Liberty
By

The John Birch Society
You are invited to attend a webinar on the threats on your digital liberty. The webinar takes place May 24, 2022 at 8pm Eastern Time. It will be given live by digital privacy expert Mitchell Shaw.
In the digital age, there is no clear line of separation between digital liberty and any other liberty. As overreaching government agencies and nosy corporations harvest your personal data, your privacy and liberty erode. In this live webinar, Mr. Shaw reveals the ways personal data — including e-mails, texts, browsing histories, and more — is mined and used to create a startlingly accurate picture of each of us. He also shows — in clear layman's terms and without technical jargon — the tools and practices you need to protect your privacy and liberty from a culture of surveillance.
The webinar is sponsored by the Winter Garden Florida JBS Chapter. You can register for free HERE.
Hits: 1433
Yes, Your Mobile Carrier Is Probably Spying on You, But You Can Do Something About It
By

C. Mitchell Shaw - The New American
In the world that exists after Ed Snowden's 2013 revelations, it is well-known that government agencies routinely spy on American citizens. But many seem to not know that tech companies make large profits doing the same and selling private data to advertisers.
That ignorance is on full display in an article published in the Washington Post's "Help Desk" section on April 22. Tatum Hunter answers a query from a reader about whether or not mobile carriers harvest users' data for profit. She admits, "I had no idea wireless carriers were in the business of peeking in on my activities and using that information to market to me."
Her admission comes in the wake of her discovery that such surveillance is a common business practice in the industry. She writes:
Hits: 1478
Is Elon Musk Buying Twitter to Turn It Into a Free-speech Platform?
By

C. Mitchell Shaw - The New American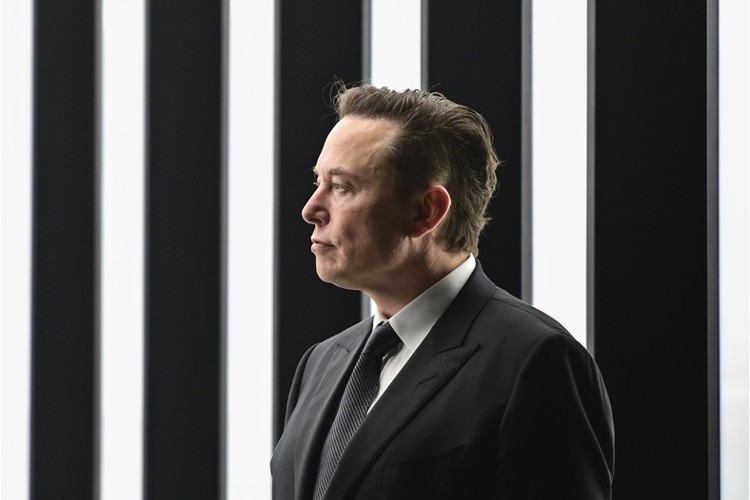 A week after teasing that he may start his own social-media platform to compete with Twitter, Tesla CEO Elon Musk was reported Monday to have purchased a 9.2-percent stake in Twitter. This makes Musk the largest shareholder — with four times as many shares as Twitter founder Jack Dorsey.
Musk and Twitter have a bit of history — much of it contentious. As Bloomberg reported:
Hits: 1499
Twitter's Plan Bee: Censorship
By

Suzanne Bowdey - Family Research Council
"This is real life." To Babylon Bee creator Adam Ford, it was important to make that distinction, since even the world's greatest satirists couldn't imagine a scenario like this one. Twitter, king of conservative censorship, wielder of the all-powerful on/off switch, had done it again. In the growing genre of it-sounds-like-fake-news-but-isn't, Big Tech's thought police locked the Bee's account for recognizing something all of us have been tested on since high school: biology.
The offending post was meant to be a mockery of USA Today, which last week decided to name a female-identifying man, HHS's Rachel Levine, as one of the newspaper's "Women of the Year." The announcement, which was second in absurdity only to Joe Biden appointing him in the first place, showed what kind of outrageous, science-defying dogma is being pushed on unwilling Americans. The Bee, seizing the moment to make a point as only it can, declared Levine its first-ever "Man of the Year," writing: "Levine is the U.S. assistant secretary for health for the U.S. Department of Health and Human Services... He often wears a dress, which some people think is weird -- but he doesn't care one bit. Come on! Men in India wear dress-type garments, don't they?"
Hits: 1619
Tech Mate: How Silicon Valley's China Pals Compromise America
By

Tony Perkins - Family Research Council
He calls it "the scariest investigation I've ever conducted." And anyone reading through the bombshell revelations of Peter Schweizer's new book are bound to agree. Most Americans knew the Chinese Communist Party was quietly trying to infiltrate our colleges, financial institutions, tech companies -- even our military. What they didn't know is who's helping them: Big Tech. Turns out, Silicon Valley isn't just sympathetic to the evil regime -- they're accessories to it.
There are a lot of jarring moments in Schweizer's Red Handed: How American Elites Get Rich Helping China Win, but the overall picture is deeply disturbing -- young, Silicon Valley billionaires eager to indulge their friends at the highest levels of China's government. Of course, that's just fine with the regime, who would like nothing more than access to our technology so they can compete with and overtake us. "Science and technology is a national weapon," Chinese President Xi Jinping has insisted. "We should seize the commanding heights of technological competition and future development."
Hits: 1633
Fast Growing USA.Life is the #1 Most Popular Christian Social Network
By

Christian Newswire
SAN JOSE, Calif. -- USA.Life is the popular Christian Facebook alternative "where Christians and churches are celebrated." There is no censoring Christian families and the Gospel of Jesus Christ on this fast growing community. USA.Life hopes to have more than one million users by the end of the year. Over 100,000 people have already joined. "USA.Life helps Christians and churches share God's love and hope during the coronavirus crisis," said CEO Steven Andrew. Individuals, churches, news media, and businesses are invited to get a free account at USA.Life.
Hits: 2297